Button-Up Shirts: Classic and Contemporary
Button-up shirts have long been a staple in men's fashion, and they continue to reign supreme as a timeless classic. Whether you're dressing up for a formal event or looking for a smart-casual option, these shirts effortlessly bridge the gap between classic and contemporary styles. At Dolce Vita Fashions, we understand the enduring appeal of button-up shirts, and we're here to explore why they remain a must-have in every man's wardrobe.
The Versatility of Fashion Button-Up Shirts
Fashion button-up shirts are a symbol of versatility in men's fashion. They come in an array of styles, fabrics, and patterns, making it easy to find the perfect one for any occasion. Whether you're opting for a crisp white shirt for a formal meeting or a patterned shirt for a casual gathering, button-ups offer unparalleled adaptability. These shirts can be dressed up with a blazer and tie or dressed down with jeans for a more relaxed look.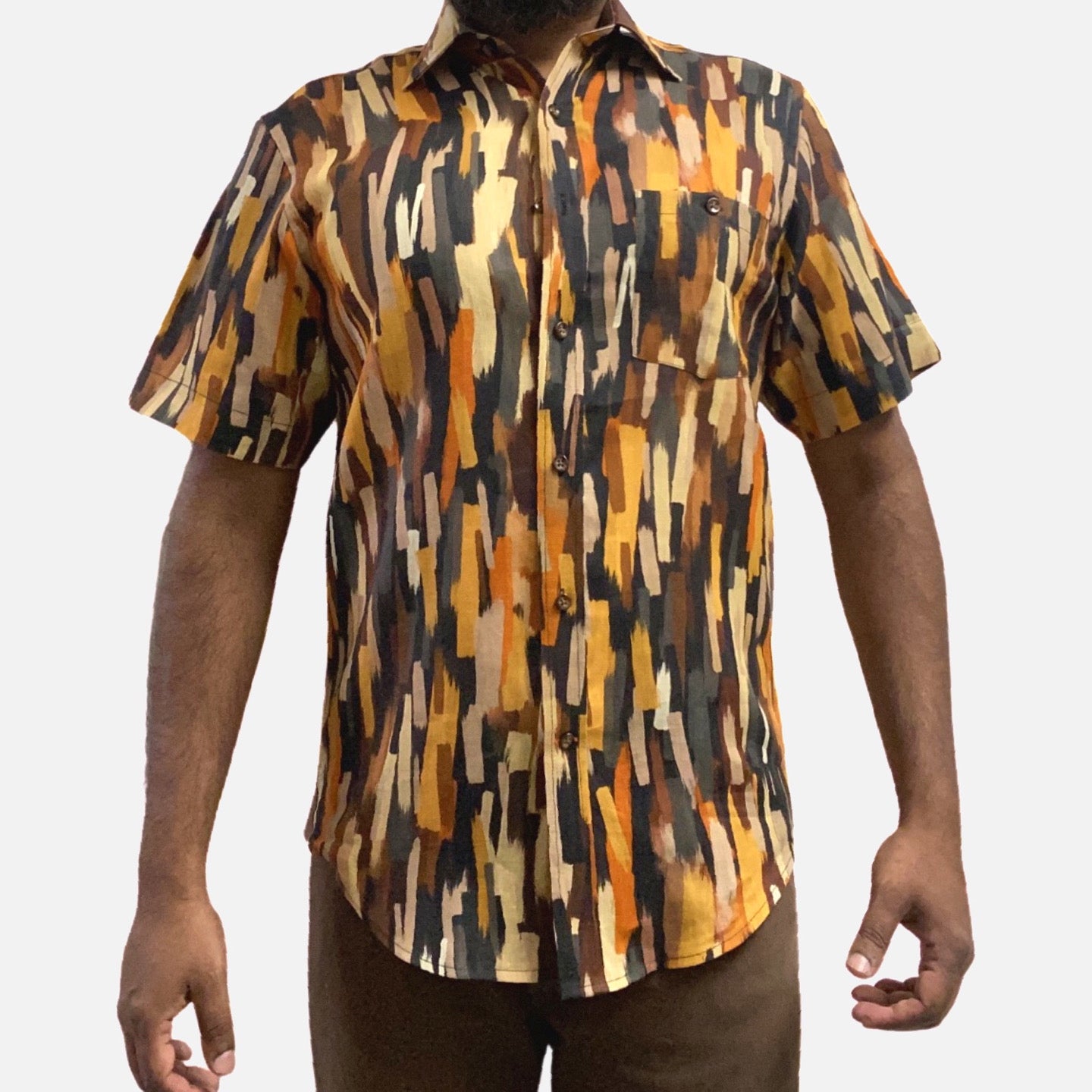 At Dolce Vita Fashions, we're proud to offer a curated collection of fashion-forward button-up shirts that cater to every style preference. From slim-fit designs for a modern silhouette to relaxed fits for ultimate comfort, our range ensures you'll find a button-up shirt that suits your style.
Craftsmanship That Stands Out
What sets a button-up shirt apart is the craftsmanship that goes into creating it. Quality is paramount, and a well-constructed shirt not only looks better but also lasts longer. At Dolce Vita Fashions, we're dedicated to providing you with button-up shirts of exceptional quality. Our commitment to craftsmanship is evident in the attention to detail, the choice of materials, and the precision of stitching.
Our shirts are designed to offer both comfort and style, ensuring that you look great and feel great in them. We believe that every man should experience the luxury of a perfectly tailored button-up shirt, and our collection reflects that commitment.
Casual Button-Up Shirts for Effortless Style
Casual button-up shirts have emerged as a go-to choice for men who want to strike the right balance between laid-back and put-together. These shirts are designed for comfort and style, making them ideal for everyday wear. Whether you're heading to the office, meeting friends, or going on a date, a casual button-up shirt can be your reliable companion.
At Dolce Vita Fashions, we understand the importance of having a selection of casual button-up shirts in your wardrobe. Our collection includes a range of colors and patterns that allow you to express your unique style effortlessly. From plaid and gingham to solid colors, we offer options that cater to your preferences.
Dolce Vita Fashions: Elevating Your Style
As the seasons change and the colder months approach, it's the perfect time to update your wardrobe with classic and contemporary button-up shirts. At Dolce Vita Fashions, we take pride in curating a collection that combines timeless elegance with modern trends. Our commitment to quality, style, and customer satisfaction sets us apart.
Whether you're looking for fashion button-up shirts for formal occasions or casual button-up shirts for everyday wear, our collection has you covered. We believe every man deserves to look and feel his best, and our shirts are designed to help you achieve that.
The enduring appeal of button-up shirts lies in their versatility, craftsmanship, and timeless style. At Dolce Vita Fashions, we're dedicated to providing you with a range of options that cater to your style and preferences. Explore our collection today and elevate your style with our classic and contemporary button-up shirts.
Elevate your style with Dolce Vita Fashions' fashion button-up shirts and find the perfect
casual button-up shirts
for every occasion. Discover your unique style with us today.